About Us
The new Hiroshima Peace Culture Foundation was established by the City of Hiroshima in April 1998, after merging with the Hiroshima City International Relations Organization, to promote international exchange and cooperation in a way adapted to the changing times.
This structural change brought together the administration of the Hiroshima Peace Culture Foundation, which had up to that point served concrete peace-related functions for the City of Hiroshima, and the Hiroshima Peace Memorial Museum.
The Foundation's City Diversity & Inclusion Division inherited the goals and functions of the former Hiroshima City International Relations Organization.
We provide seminars and events for the promotion of international friendship, goodwill, exchange, and cooperation; support for relevant activities by citizens such as subsidization and provision of information; events relating to Hiroshima City's overseas Sister and Friendship Cities; as well as support for Japanese learning and a consultation service for non-Japanese residents.
Location
3F, International Conference Center Hiroshima (Peace Memorial Park)

Travel options if coming from JR Hiroshima Station (South Exit):
Bus
Take the no. 24 bus (Hiroshima Bus, bound for Yoshijima) to Peace Memorial Park.
Streetcar
Line 1 (Ujina-bound): Approximately 10 minutes' walk from Fukuromachi stop.
Line 2 (Miyajima-bound), Line 3 (Nishi-Hiroshima-bound), or Line 6 (Eba-bound): About 10 minutes' walk from Genbaku Dome-mae stop.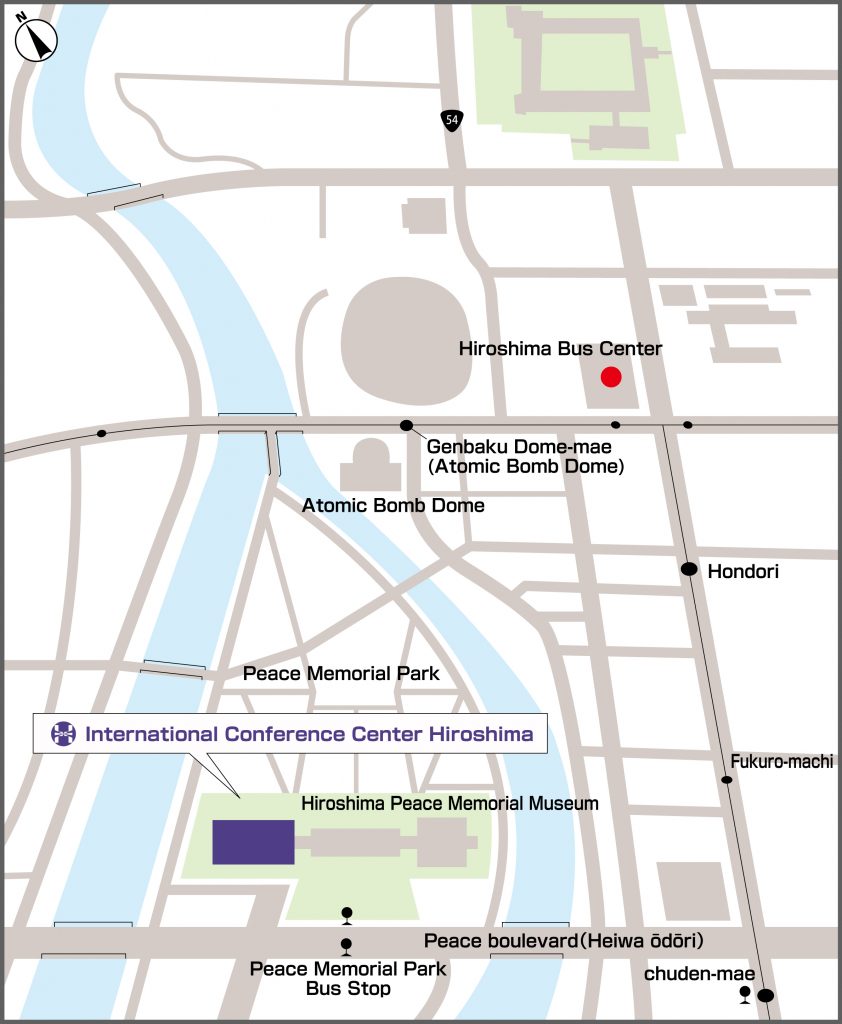 Contact
Hiroshima Peace Culture Foundation
International Affairs Department, City Diversity & Inclusion Division
1-5 Nakajima-cho, Naka-ku, Hiroshima, Japan
Tel: (082) 242-8879, Fax: (082) 242-7452
E-mail:internat@pcf.city.hiroshima.jp